Our staff has been helping people in the Merrimack Valley since 2000, originally as Sutton Square Family Chiropractic. In September of 2012 the team relocated it's wellness center to its current location at 46 Beechwood Drive in North Andover and renamed it Healthy Edge Family Chiropractic. The staff is experienced and committed to promoting health.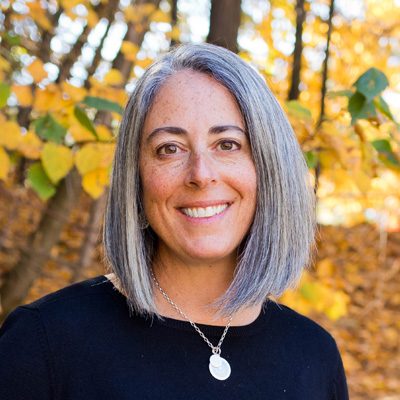 Chiropractor
Tria Wipff D.C.
Dr. Tria Wipff is a practicing Chiropractor in North Andover, MA. who has been proudly serving the communities of the Merrimack Valley for over 20 years. Dr. Tria enjoys helping people live pain free without the use of drugs. She also focuses on educating patients about healthy lifestyle choices.
Dr. Tria treats patients of all ages from infants to the elderly. She uses a gentle technique that is easily tolerated by all patients and she is trained in and uses more aggressive techniques only when necessary and agreed upon by both doctor and patient.
Dr. Tria offers her patients choices when it comes to their chiropractic care. She provides relief care to those who choose to 'patch up' their problems, corrective care for those who want to rehabilitate their spines back to the strongest position possible and maintenance care for those who choose to benefit from preventative care and experience optimal spinal and overall health.
What sets Dr. Tria apart from other chiropractors is her ability to provide proven corrective care to those patients who choose to correct their spinal problems. Dr. Tria's office is one of only 12 offices in the state of Massachusetts trained and using the most researched chiropractic technique called Chiropractic BioPhysics. This gentle technique, also known as CBP, is one of only two proven Corrective Care techniques out of over a hundred different chiropractic techniques. Dr. Tria is also trained in the Webster Technique for treating pregnant women, and in pediatric chiropractic care.
Dr. Tria grew up in Fairhaven, MA where she played soccer, basketball, volleyball and ran track from elementary school through high school. She attended Holy Cross College in Worcester, MA graduating with a Bachelor of Arts degree in Psychology with a concentration in Neuroscience. She then continued her education by attending Logan Chiropractic College in St. Louis, MO where she graduated with honors.
When Dr. Tria is not treating patients, she keeps busy caring for her family. She and her husband have two teenagers, a dog and she is also the step-mother of three older children. She is active in her church and community. Dr. Tria stays fit by training at her local F45 gym as well as 'practicing what she preaches' with the foundation core work training that she teaches her patients. In her free time Dr. Tria enjoys golfing and reading as well as traveling, going to the beach and attending concerts.
If you have any questions about Dr. Tria or would like to learn more about chiropractic care at Healthy Edge Family Chiropractic, please call us at (978) 794-8100 today!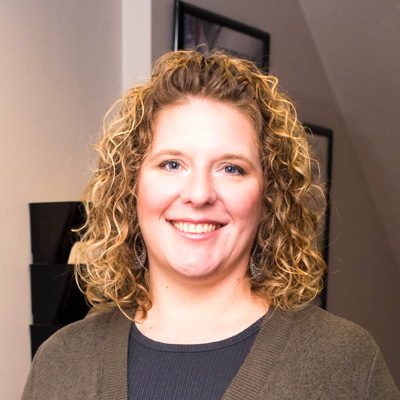 Office Manager
Lynette Hickey
Lynette Hickey has worked as an office assistant for Dr. Tria since 2017. She has an Associate's Degree in Radiologic Technology from NECC, and previously worked as an X-ray tech.
When she's not spending time with her husband and four children, Lynette is active in her church, and also enjoys swimming, spending time at the shooting range, landscaping at her home and snuggling on the couch with her cat.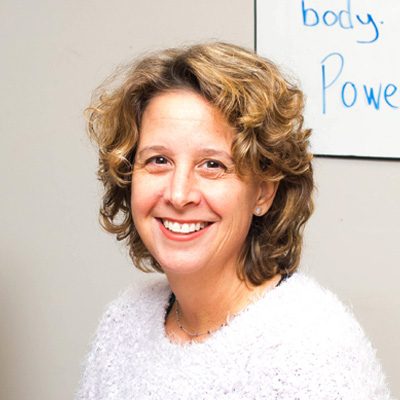 Jane Mulcahy has worked at Healthy Edge as a receptionist since 2020. She has a Masters Degree in Special Education and taught for many years in the public schools and at Northern Essex Community College.
She is married to John and has 5 children. When not at Healthy Edge she serves as Children's Minister at her church.
OFFICE HOURS
---
Monday
8:00am - 10:00am
2:30pm - 4:00pm
---
Tuesday
4:00pm - 6:00pm
---
Wednesday
8:00am - 10:00am
---
Thursday
11:00am - 12:00pm
3:00pm - 5:00pm
---
Friday
Closed
---
Saturday & Sunday
Closed